---
Ready, Set, Scavenger…Hi-Rev style.  Bring your family and friends and take a ride on the fun side.  Experience an exciting scavenger hunt in the wide-open spaces of the beautiful California Mojave Desert in a new Polaris RZR off-road buggy.  Every buggy is equipped with a sophisticated touch screen GPS unit loaded with a secret scavenger hunt trail.  Explore stunning new locations in your capable buggy while you search to find hidden treasures along your adventure… all on your own!  Kids love finding the hidden goodies using their own treasure map and looking for clues.  Zip along at your own pace from each location to find the next hidden treasure traveling up to 60 miles through the wild desert.  Make sure to bring your own picnic items and stop along the way to take in the epic scenery.  It's a great way for families to spend alone time together and enjoy the great outdoors (away from crowds and congestion).  Book your tour today and get ready to scavenger!
Johnson Valley OHV Park, CA
---
Approximately a 60-mile trail loop, this trail will amaze you with large granite boulder outcrops that many say are similar to the ones seen in Joshua Tree National Park. This trail traverses all types of terrain including sandy washes, vast valleys surrounded by mountain peaks approaching 7,000 feet, and serpentine trails with grand elevation changes to lift you high above the desert floor while capturing magical vistas with endless beauty. As you captain your Polaris RZR along this adventure you will feel in command experiencing a thrill ride like no other.
---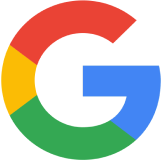 My family of five spent a week vacationing in Palm Springs. On one of our days we did the Scavenger Hunt excursion. It was hands down the best experience of the whole trip. Ben was so great to work with when we booked explaining the different options. He was also great explaining how to use the UTV's before we headed out. My three boys loved the scavenger hunt, and following the map to each point. The views throughout the whole trail is amazing with different terrain. The GPS and map make it so easy to know where you are going even though it is 100% self paced. We HIGHLY recommend Happy Trails to anyone looking for a great experience for their family!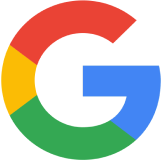 So much fun!! This is an adventure all on your own but self- guided and curated with great views/cool stops! We did the scavenger hunt trail and the kids loved it. Can't wait to come back
---
To get the most enjoyment out of your ride, we require you to wear closed toe shoes and highly recommend you wear long pants and long sleeve shirt or sweatshirt. Every person is required to wear a helmet and eye protection. A full face helmet and goggles are provided to borrow during your rental period. A valid driver's license is required for all drivers, NO EXCEPTIONS! Credit or Debit card required for payment and security deposit. It is highly recommended to also bring a hat, sunblock, sunglasses and additional layers of clothing (during the winter season as it can get chilly outside). We do provide some complimentary water and refreshments, but it's always a good idea to bring additional water and snacks. Make sure to bring your camera to capture all of the epic moments.
Download/print the Happy Trails Checklist below to make sure you don't forget anything!
Checklist
---
Polaris Adventures focuses on the safety of every rider, from vehicle overviews & training before every ride to a modern check out process, our outfitters are there to make sure you have a safe, memorable, adventure.
---
Get in touch with us about our adventures, requirements or how to plan your perfect getaway.
Contact Us
Scavenger Quest Trail
2 Seat Vehicle / $699* • up to 2 participants included
4 Seat Vehicle / $699* • up to 4 participants included (2 adults and 2 minors). Extra cost for additional adults if no minors are participating, please select your option when booking.
* plus applicable taxes and booking fee
---
Type:  Scavenger Hunt • Self-Guided GPS Tour Rental
Duration:  60 miles included, takes approximately 4 to 5 hours to complete (Self-Paced Tour)
Open:  7 days a week
Includes: Helmets, goggles, cooler, dash mounted touchscreen GPS unit, Bluetooth audio system, scavenger hunt map and fun gifts for kids to find and keep.
Please Note: In order to be a passenger you must be able to sit in the seat, with your feet flat on the floor, back against the seat and your hands firmly on the hand hold.  While we do not enforce a strict height requirement, typically if an individual is about 54 inches tall, they will fit and be able to ride. Minors must be accompanied by a parent/legal guardian.
---
Book
Share