---
Explore Johnson Valley and all of its glory in this all-inclusive half day extravaganza. This 60-mile expedition touches all 4 corners of the park discovering hidden treasures along the way. Includes the best parts of Hercules Byway and much more – a thrill revealing odyssey creating impressions that will last a lifetime.
Johnson Valley OHV Park, CA
---
A few miles south of East Ord Mountain you will find a unique outcrop of large granite boulders that help create the setting for this trail. Known as Hercule's Highway this 60-mile loop will surprise you with fascinating points of interest with a mix of fun obstacles to challenge your driving skills. The trail starts at Cougar Buttes but then soon traverses along a narrow twisty and windy trail that includes many small rock obstacles and sandy washes to navigate. Ideal for the high performance Polaris RZRs with high clearance and capable suspension to help conquer some of the trail obstacles you'll encounter along your journey. Make sure to bring your camera and binoculars to take advantage of the scenic surroundings that await you!
---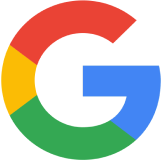 The other reviews are spot-on. Ben got us in on short notice same-day, and was able to upgrade us. Very thorough on the machine overview and accommodating with PPE and special requests. We completed the Hercules Highway right at 3 hours. Would loved to have taken longer and made more stops along the way, but it was about 100 degrees and we needed the breeze! There is also surprisingly decent Verizon reception in the area, for those who may want to stay in touch with family. Hope we can visit again in the future.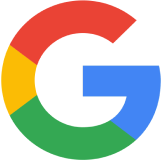 A fabulous experience. They have fantastic equipment from the googles to the helmets and of course the vehicles. Ben,the owner, is onsite and provides all the safety checkouts before you ride. The route we chose was Hercules Hiway and it was a blast. Looking forward to doing it again highly recommend.
---
To get the most enjoyment out of your ride, we require you to wear long pants, closed toe shoes and long sleeve shirt or sweatshirt. Every person is required to wear a helmet and eye protection. A full face helmet and goggles are provided to borrow during your rental period. A valid driver's license is required for all drivers, NO EXCEPTIONS! Credit or Debit card required for payment and security deposit. It is highly recommended to also bring a hat, sunblock, sunglasses and additional layers of clothing (during the winter season as it can get chilly outside). We do provide some complimentary water and refreshments, but it's always a good idea to bring additional water and snacks. Make sure to bring your camera to capture all of the epic moments.
Download/print the Happy Trails Checklist below to make sure you don't forget anything!
Checklist
---
Polaris Adventures focuses on the safety of every rider, from vehicle overviews & training before every ride to a modern check out process, our outfitters are there to make sure you have a safe, memorable, adventure.
---
Get in touch with us about our adventures, requirements or how to plan your perfect getaway.
Contact Us
Hercules Highway Trail
2 Seat Vehicle / $679* • up to 2 participants included
4 Seat Vehicle / $679* • up to 4 participants included (2 adults and 2 minors). Extra cost for additional adults if no minors are participating, please select your option when booking.
* plus applicable taxes, online booking fee and fuel
---
Type:  Self-Guided GPS Tour Rental
Duration:  Up to 60 miles included, takes approximately 4 hours to complete (Self-Paced Tour)
Open:  7 days a week
Includes:  Helmets, goggles, cooler, dash mounted touchscreen GPS unit and Bluetooth audio system
---
Book
Share