---
Our more advanced trail allowing you to experience scenic Johnson Valley winding through the diverse Mojave Desert landscape. Zip along sandy washes surrounded by ancient Yucca formations, travel through vast desert valleys passing by secluded dry lakebeds and navigate old gold and silver mine trails. A full-day voyage great for all adventure seekers.
Johnson Valley OHV Park, CA
---
Johnson Valley is a varied landscape for the off-highway vehicle driver. It is punctuated by steep red rocky mountains, rolling hills, open valley, dry lake beds and sandy washes. Elevations range from 4,600 feet at Hartwell Hills to 2,300 feet at Melville Dry Lake. Vegetation consists of creosote scrub, annual grasses, wild flowers and Joshua Trees. Johnson Valley offers a riding opportunity for every skill level. The southeast portion of the riding area offers a large mass of hills known to the rock crawler world wide as the "Hammers." This area is for experts and has gained the attention of off-roaders in recent years through an event called "King of the Hammers," experts only need apply. North of the Hammers offers a quality riding experience for novice and intermediate riders and some small dune riding experience. There are two car/truck courses for racing in the north central and western portions of the valley. Anderson Dry Lake on the western boundary of the area is used for casual riding for intermediate and novice riders. It is popular with off-roaders. The butte boasts areas with small rolling hills for the novice, rocky ridges for the more experienced riders, huge rock structures for the rock crawlers and is a poplar place for motorcycle trials events. The 96,000 acre off–highway vehicle riding area has something for every rider at every skill level. Approximately 53,000 acres of Johnson Valley is a shared-use area with the Marine Corps Air Ground Combat Center (MGAGCC) located in Twentynine Palms, CA.
---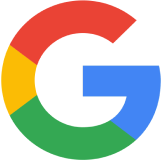 Coolest experience of my life! Ben is knowledgeable, kind, and helpful. His ATVs are new, safe, and well-maintained. The Johnson Valley trail was beyond gorgeous. We will definitely be back soon! Thanks Ben! ☺️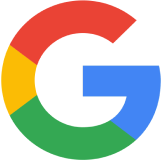 Amazing. Run, don't walk, to this place. Incredible customer service and fantastic experience. These guys are the real deal. Everything was perfect and a great way to experience the OHV in Johnson Valley. Can't wait to go back, again!
---
To get the most enjoyment out of your ride, we require you to wear long pants, closed toe shoes and long sleeve shirt or sweatshirt. Every person is required to wear a helmet and eye protection. A full face helmet and goggles are provided to borrow during your rental period. A valid driver's license is required for all drivers, NO EXCEPTIONS! Credit or Debit card required for payment and security deposit. It is highly recommended to also bring a hat, sunblock, sunglasses and additional layers of clothing (during the winter season as it can get chilly outside). We do provide some complimentary water and refreshments, but it's always a good idea to bring additional water and snacks. Make sure to bring your camera to capture all of the epic moments.Download/print the Happy Trails Checklist below to make sure you don't forget anything!
Checklist
---
Happy Trails Rental and Polaris Adventures focus on the safety of every rider, from vehicle overviews & training before every ride to a modern check out process, we are here to make sure you have a safe, memorable, adventure.
---
Get in touch with us about our adventures, requirements or how to plan your perfect getaway.
Contact Us
Johnson Valley Grand Trail
2 Seat Vehicle / $779* • up to 2 participants included
4 Seat Vehicle / $779* • up to 4 participants included (2 adults and 2 minors). Extra cost for additional adults if no minors are participating, please select your option when booking.
* plus applicable taxes, online booking fee and fuel
---
Type: Self-Guided GPS Tour Rental
Duration: 80 miles included, takes approximately 5 to 6 hours to complete
Open: 7 days a week
Includes: Helmets, goggles, cooler, dash mounted touchscreen GPS unit and Bluetooth audio system
---
Book
Share